The Troupe
Zoo Improv is a not-for-profit organization founded in 2005 and comprised of a diverse group of improvisers. Our ensemble has a Core group of teachers and human service professionals who believe that improv enhances life.  We've come a long way from our roots of fighting for our monthly gig to our current participation in a bone fide improv community.  Improvisers from Chicago, Indianapolis, Kansas City, Houston, New Orleans, Bloomington, and Los Angeles have all been too and through Champaign to perform, train, train with, or otherwise improvise with the Zoo and we're excited to continue to spread the improv community.
Mission Statement:  Zoo Improv is organized for artistic and educational purposes, more specifically to explore and experiment with various forms of improvisational theater through study, rehearsal, workshop, and performance; to maintain an open environment of participation by all members; to encourage an active interest in the art form in the community at large; with a focus on maximizing growth and artistic merit.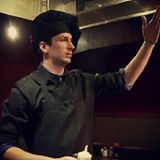 Joe Barlow graduated from Drake University. He decided to be an overachiever and get two degrees: one in Broadcast Journalism and the other in Rhetoric.  Sure, they are equally useless, but Joe owns two pieces of paper that say he is smart, instead of one. Joe has a passion for television. He created and hosted his own talk show, for which he received a nomination for a regional Emmy while he was in school.  His first job was for Champaign's WCIA as a storyteller on the afternoon lifestyle show, ciLiving. More info on that is here.  Joe's been improvising with Zoo Improv since 2012.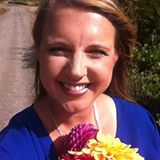 Lauren Barnes caught the theatre bug at age 16. She's been acting, signing, and dancing ever since. She is so grateful to Zoo Improv as her theatre outlet- she is a full time prechool teacher at Little Hearts and Hand Inc. She'd like to thank her fellow troupe members for all their love and support.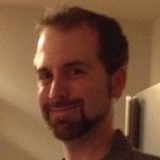 Eric originally hails from the rural outskirts of Champaign and has lived in such exotic places as Decatur, Bloomington, the Quad Cities, and Chicago. He has been involved in theater since grade school which lead him to study theater in college. Eric continued to waltz in and out of community theater and improv gigs outside of college (sometimes not knowing he was part of an improv scene till long after the event). Within Champaign, he has done shows with CUTC and the Station Theater. Eric had started with the Zoo Crew during their inception, but wandered off until he heard the call of the pack once more. Like all Zoo members, Eric prefers to perform his own stunts on stage.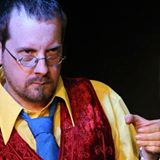 Brian Hagy has been studying, teaching, and performing in the theater world for nearly 30 years.  His introduction to improvisation came through the old theater techniques of commedia dell'arte and mask work.  In 1995, he founded and has since been the director of a local theater company called the Prompting Theater, a troupe comprised of adult actors with developmental disabilities.  He joined Zoo Improv in 2005.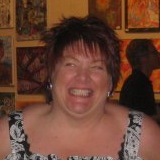 As an escapee from way too many years of having her life, laughter and soul sucked away through Corporate America, Tami Haubner searched high and low for all means of creative diversion. Beginning with stained glass classes and continuing to professional cake decorating she found a creative outlet but yearned for a creative voice. Through acting lessons for a local theater group, her teacher suggested she try Improv as a way to communicate her comedic intention, and she's not looked back since she found the Zoo.

By day, Cara fights crime in the schools by filling children's minds with music, drama, and dance.  By night she fights crime with her better half, Eric Beckley.  Together, the Beckrizi's are an unstoppable improv force that cannot be confined to a single stage.  Zoo Improv gave her the power and she promises only to use it for good.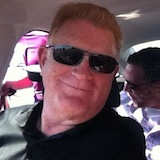 Being a musician for most of my life, I knew I had to seek a new and extraordinary creative outlet.  In 2009, Zoo found me wandering along the highway and nurtured me back to creative health.  It's an honor and a privilege to be performing with such a talented group of individuals.  When not performing with Zoo, you can find me on a Golf Course in the area or somewhere in the Continental United States.  I could not have done this without the support of my wife Faith.  Of course anything that gets me out of the house is cool with her.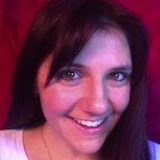 Schmidty is a hermit who spends all her time within the bowels of the academic pleasures of veterinary school. Once a week she emerges to stare into the light of the sun and smile for 60 minutes of comedic euphoria. When not dreaming of acetylcholine esterase and musculocutaneus nerves, she reminisces of her days training and preforming with Second City's training center, pH Comedy's Pharm House, and Annoyance way back in the great city of Chicago. She also has a dog who likes spinach.

Emma is actually the victim of an underground human trafficking ring. Now that she has been sold into improv slavery, she is forced to improvise on a weekly basis, crack jokes every chance she gets, and carry large jugs of water on her head for miles on end. Before being kidnapped off the street, Emma enjoyed such hobbies as baking cakes, baking pastries, baking souffles, and riding horses into the sunset while shooting at the bad guys. Now, all she knows is improv. If you see her face on a milk carton, please call the authorities immediately. Really. Please.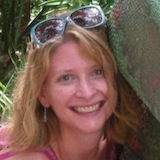 Aubrey loves animals and people.  She has been teaching high school biology at Villa Grove High School since 2004 and improvising with Zoo Improv since 2005.  She performed with CU Theatresports for a few years a couple years ago and has been participating in B- and some other odds and ends at Stumbling Through Tuesdays for a little less than a year.  She has been teaching improv off and on for some of her years and improvising teaching for all of her years.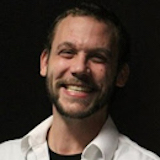 James has been playing with Zoo since 2005 and takes great enjoyment from the strides we've taken together. Back in the day, he accidentally licked the floor during a scene that called for it in that old bar. Recently, he slept all the way home from a show in Indy. James can't get enough improv, rehearsing, playing or teaching at least three nights a week. Contributions to Zoo include web-mastering, ambassador-ing, and taking everything a little too seriously. He was born a grizzled old man and still is, but improvising makes it all worth doing.